Hongfeng VAC is an independent company in China, a professional manufacturer of high-tech PVD coating equipment for tools and multiple applications, as well as its components. We have been providing reliable quality PVD systems and our thoughtful services to clients from more than 20 countries all over the world for more than 10 years.
We promise to provide life-long service support for user equipment, including: equipment repair, maintenance, upgrade, transformation, relocation, spare parts, consumables, etc.
We promise to provide brand new, unused, safe and reliable PVD equipment, and meet the relevant national quality standards and laws.
TOOLS, BLADES, MOLDS, DRILLS, HARDWARES
PLASTIC CAPS & DECORATIONS
CERAMIC TILES
GLASS & ACRYLIC MIRROR
TOOL & HARDWARE MANUFACTURERS
MOLDS MAKER
COATING CENTERS
VACUUM METALLIZING FACTORY
MIRROR PLANT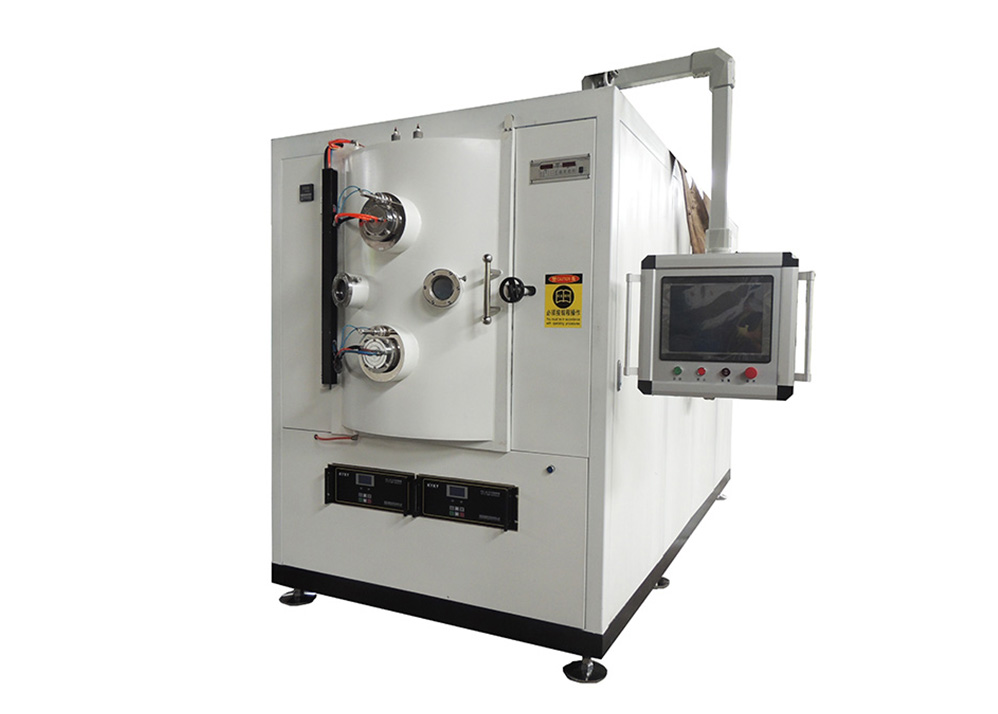 ARC-1000 Cathodic Arc Evaporation Machine
10~14 sets of cathodic arc evaportors for deposition
Vacuum chamber volume [mm]: ø1000 x H1100
Ideal size for industrial production 
Applications: Decorative and functial 
Diffusion pump/turbo molecular pumps options available
Max. load: 500kg
Optional: DC or MF magnetron sputtering system
Footprint [mm]: L3200 x W1800 x H2300
ARC-700 Arc Ion Plating Machine
6 sets of cathodic arc evaportors for deposition
Vacuum chamber volume [mm]: ø700 x H800
Ideal size for laboratory coatings engineering
Applications: Decorative and functional 
Diffusion pump/turbo molecular pumps options available
Max. load: up to 300kg
Optional: DC or MF magnetron sputtering system
Footprint [mm]: L2200 x W2500 x H2000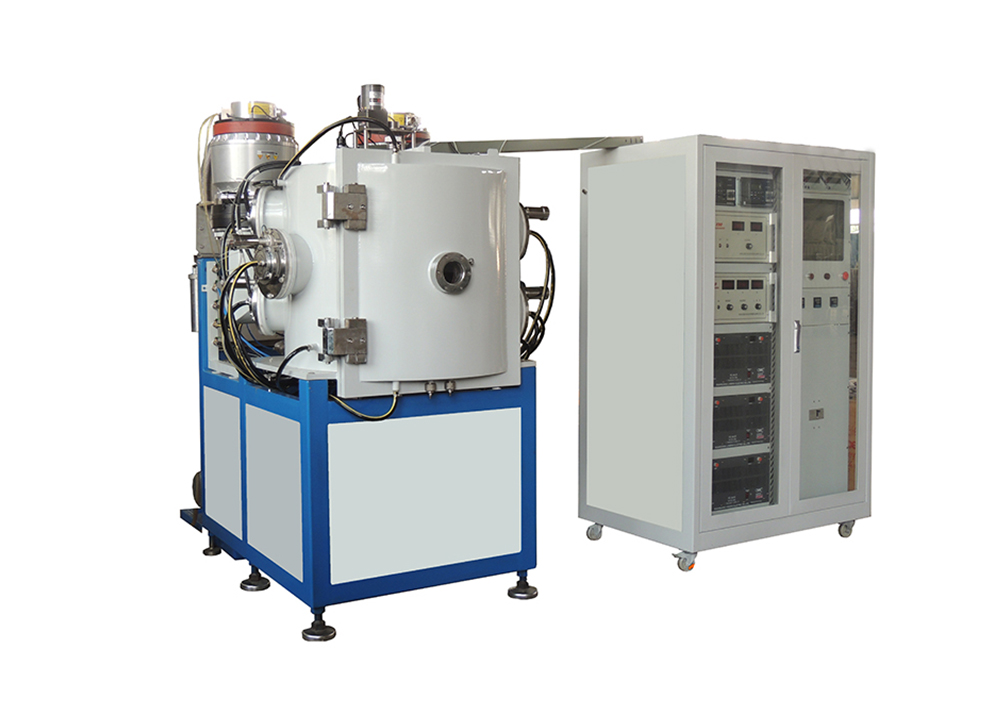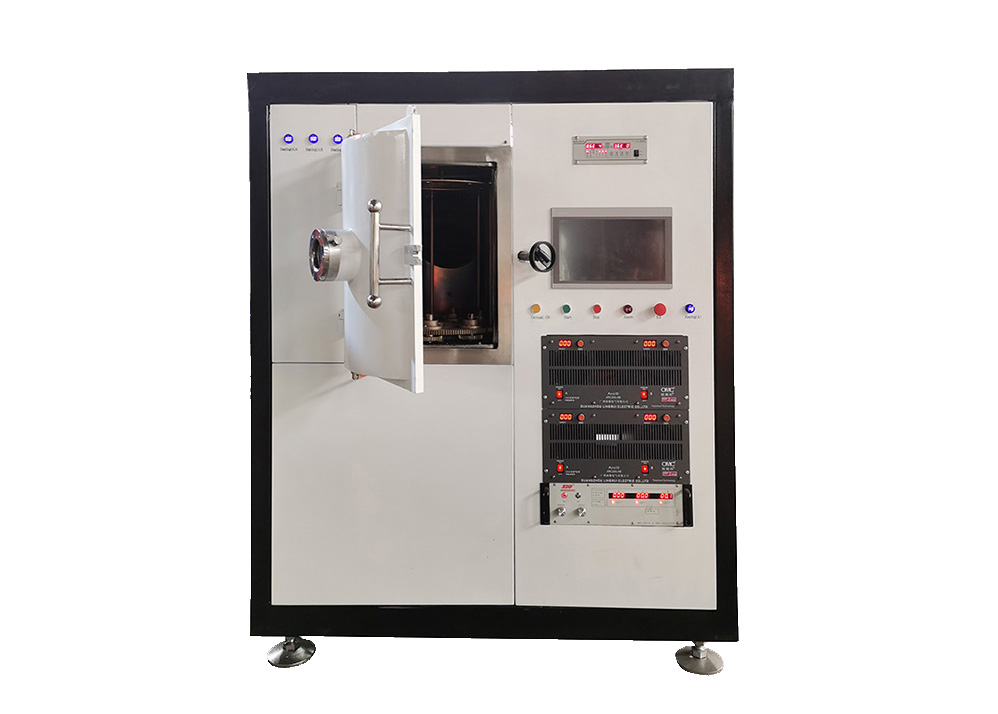 ARC-500 Small PVD Machine
4 sets of cathodic arc evaportors for deposition
Vacuum chamber volume [mm]: ø500 x H600
Smart option for small scale production
Coatings: Decorative or functional titanium nitride(TiN), CrN, TiCN, AlTiN, etc
Applications: Metal tools or stainless steel items
Diffusion pump/turbo molecular pumps options available
Max. load: 200kg
Optional: DC or MF magnetron sputtering system
Footprint [mm]: L2300 x W1500 x H1950
SP-1000 DC Magnetron Sputtering Machine
DC or mid frequency magnetron sputtering cathodes
Vacuum chamber volume [mm]: ø1000 x H1100
Diffusion pump/turbo molecular pumps options available
Type of magnetron: Planar or rotate magnetrons
Application: Different metal coatings, optional composited coatings and multilayer coatings
Optional: Cathodic arc evaporation system(AIP system). thickness monitor, linear ion source
Footprint [mm]: L3200 x W1800 x H2200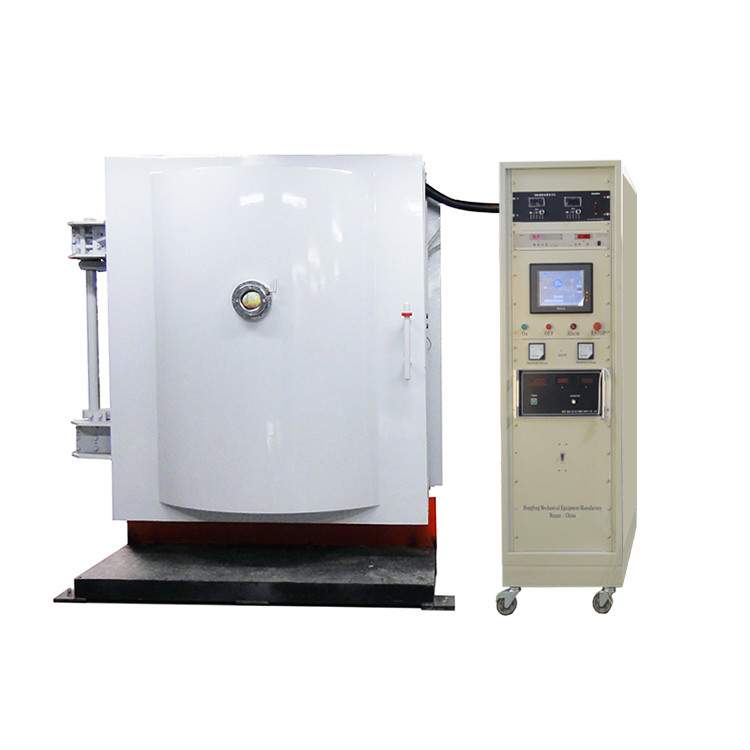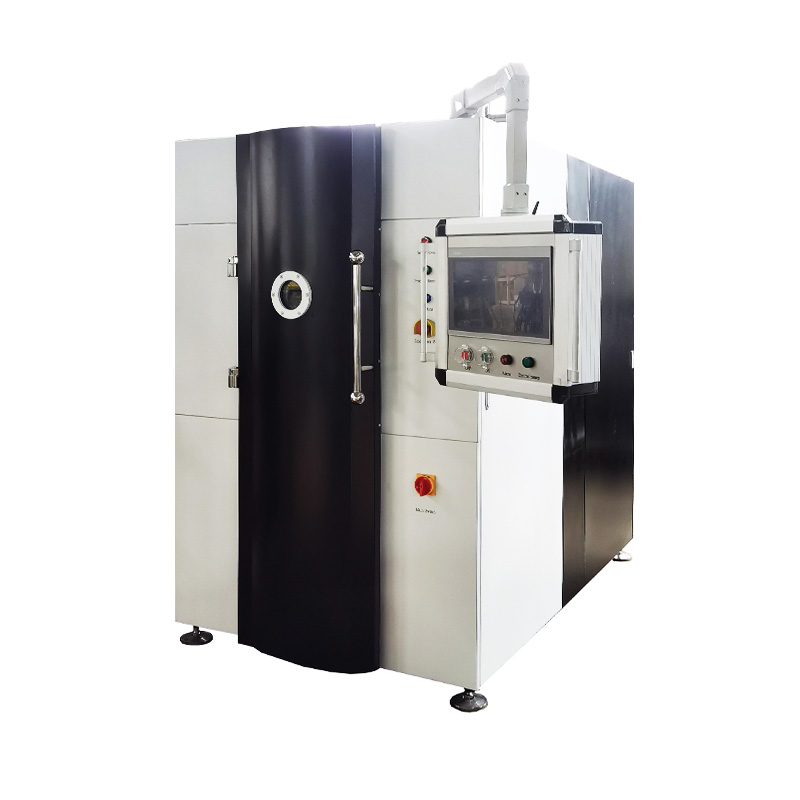 ARC-800 Arc Ion Plating Machine
6 sets of cathodic arc evaportors for deposition
Vacuum chamber volume [mm]: ø850 x H900

Coatings: Decorative or functional coatings

Applications: Metal tools, molds, cutters or stainless steel items
Diffusion pump/turbo molecular pumps options available
Max. load: up to 450kg
Optional: DC or MF magnetron sputtering system
Footprint [mm]: L3300 x W1600 x H2200
EV-1600 Plastic Vacuum Metallizing Machine
High efficiency thermal aluminum evaporation system
Application: Apply metallic chrome coatings on plastic, glass, ceramic surface
Raw material: High purity aluminum, tungsten wires
Vertical or horizontal type of vacuum chamber
One or two doors, or dual chambers model available
Cycle time: 10-15 min.
4-6 batches/hour
Footprint [mm]: L5000 x L2250 x H2300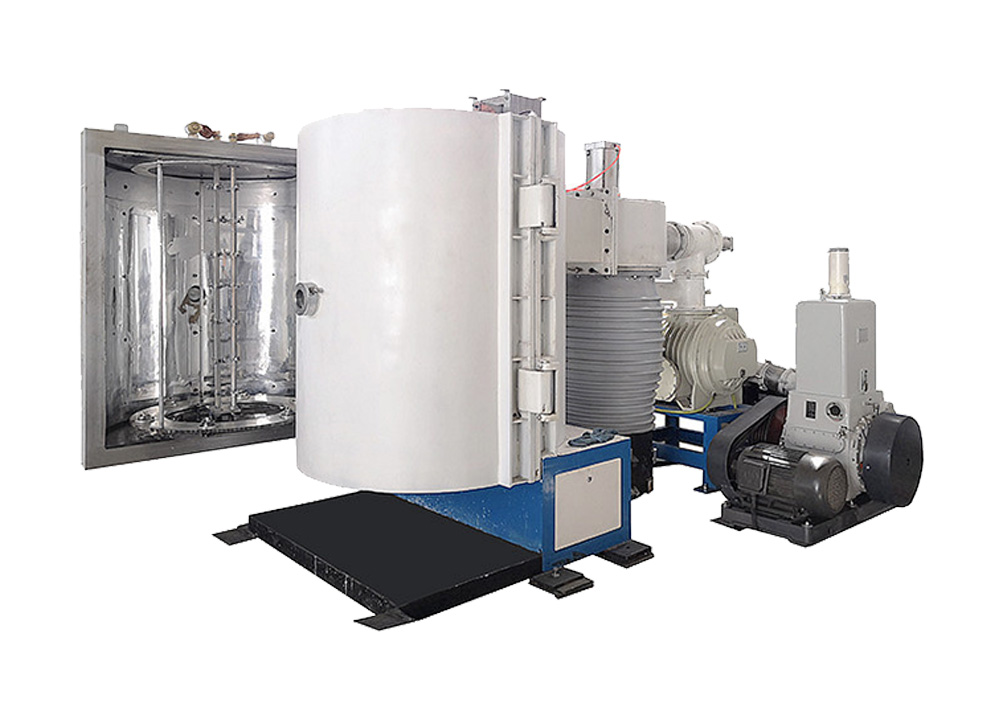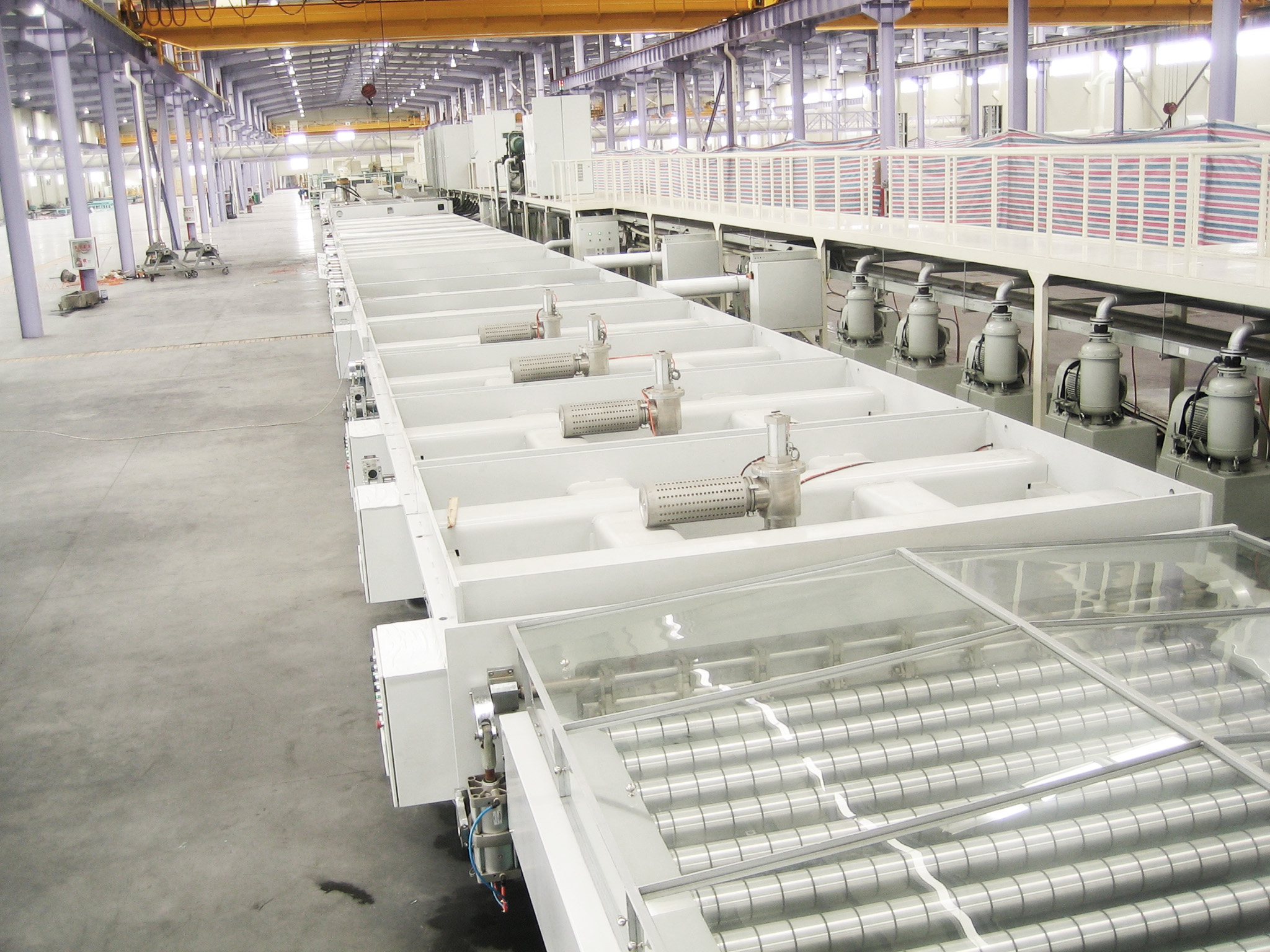 SP-3000 Glass Mirror Coating Line
High efficiency magnetron sputtering systems
Continuous inline sputtering coating
Type of magnetrons: Rorate cylindrical DC magnetron sputtering
Suitable for large scale production for aluminum or silver glass mirror
Less labors needed
24 hours continue working
Tact Time: 60-150 seconds 
Horizontal type, straight or curved line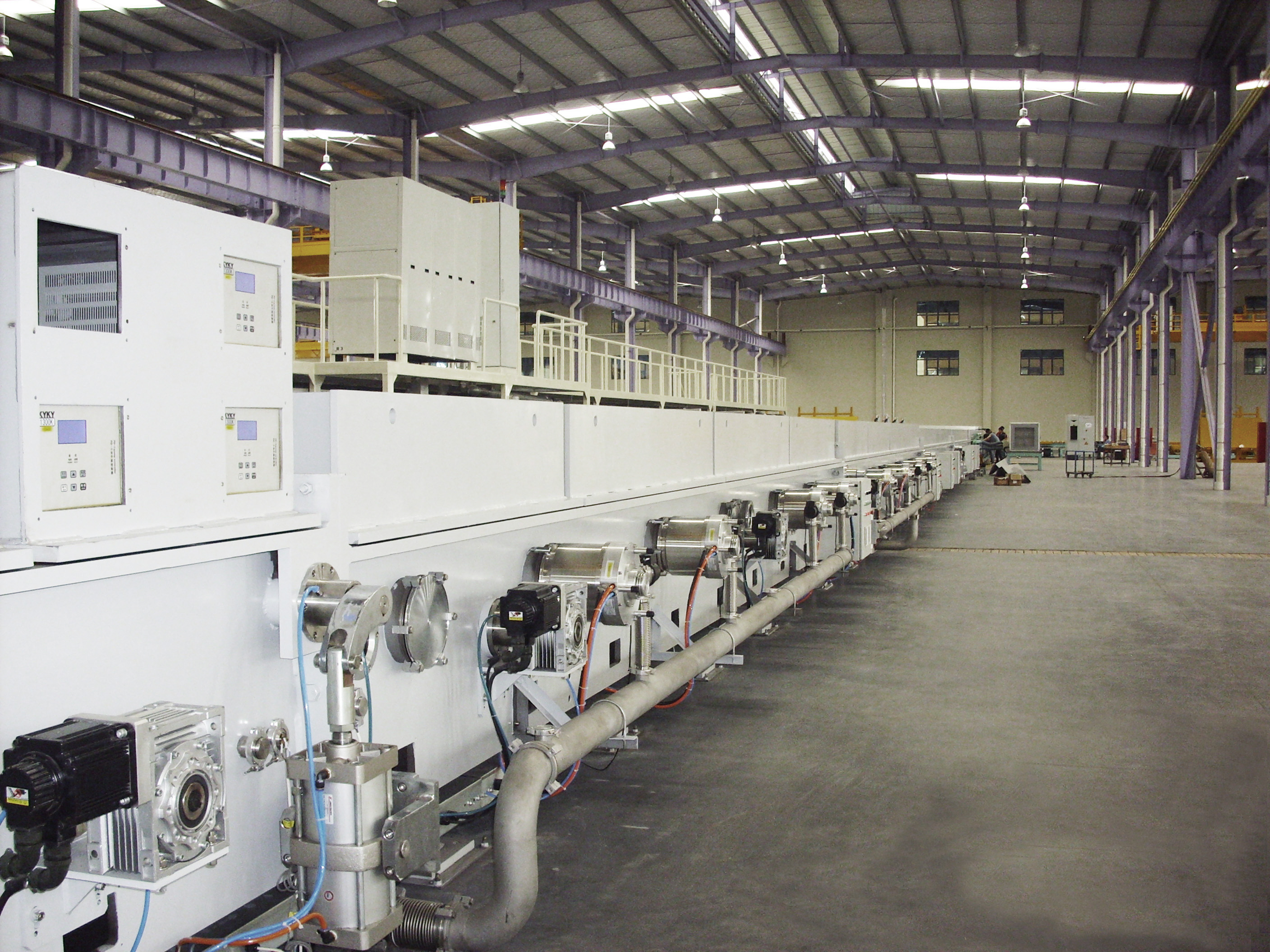 SP-5000 Inline Sputtering System for Antireflective Glass​
High efficiency magnetron sputtering systems
Continuous inline sputtering
Suitable for large scale production for antireflective(AR) glass​
Less labors needed
High utilization of target materials with mid frequency cylindrical magnetron sputtering cathodes

Horizontal type

Ability for metallic, nitrides, oxides thin films deposition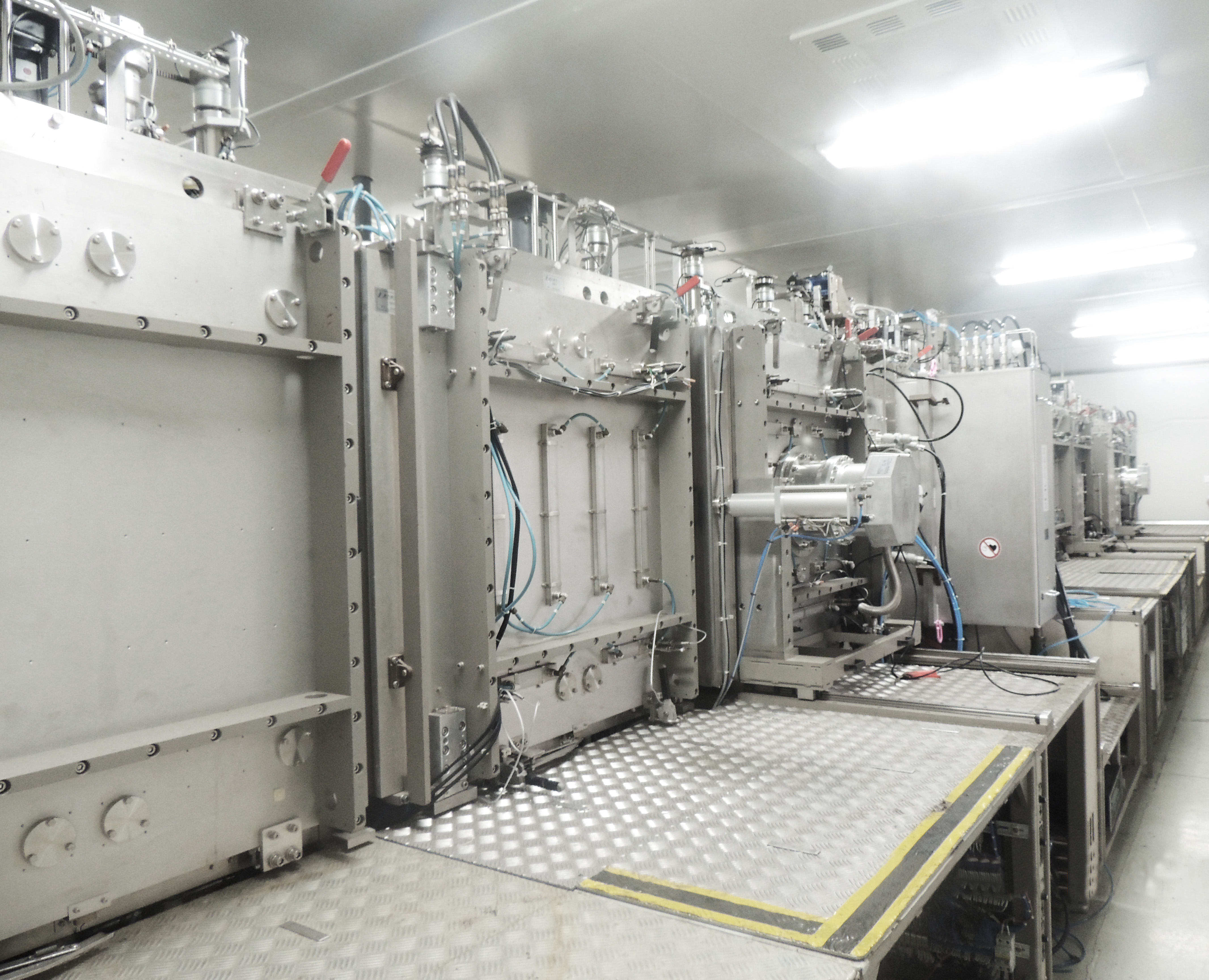 SP-8000 Inline Thin Film Deposition System
Vertical Inline PVD equipment for continuous coating of flat parts (both sides simultaneously) using magnetron sputtering
Suitable for large scale production for graphite bipolar plates(BPP)
Stable quality of thin film coating layers
High utilization of target materials with mid frequency rotating magnetrons

Ability for metallic, nitride and oxide coatings as well as composite coatings